There are several ways to access the Cloud Control Panel. Your "RamNode Cloud Information" email contains the relevant information you need upfront. You can find your RamNode emails from the Client Area at any time here.

The easiest way to log into the panel is via the single sign-on link in the Client Area. Select RamNode Cloud Account under Your Active Products/Services in the Client Area:

Then click the Access Cloud Control Panel button: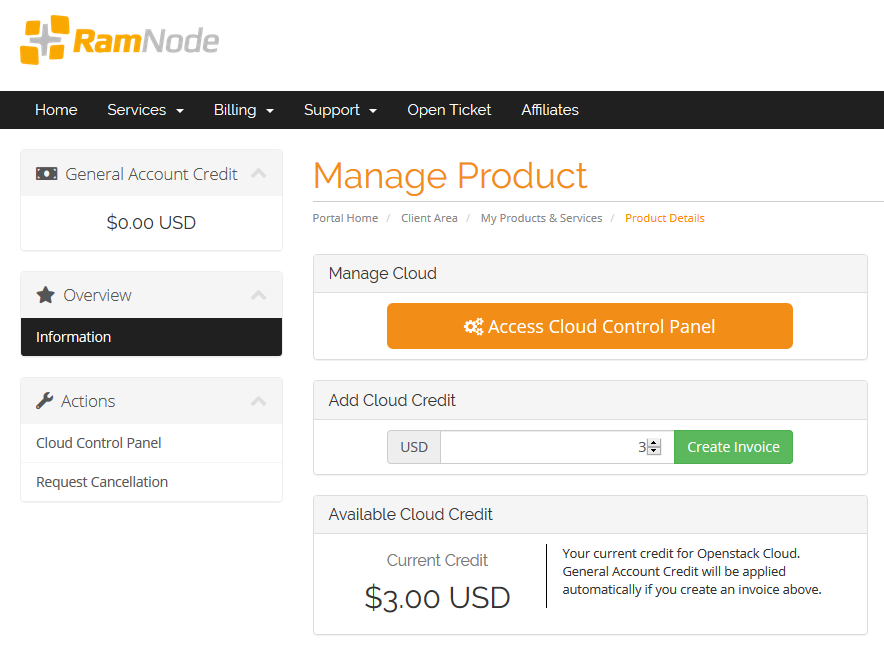 Alternatively, you can sign in directly at https://cloud.ramnode.com with your email address. The control panel credentials are currently separate from the Client Area, so you will need to set a password from https://cloud.ramnode.com/profile/edit or by using the Forgot Password link if you want to access it directly.